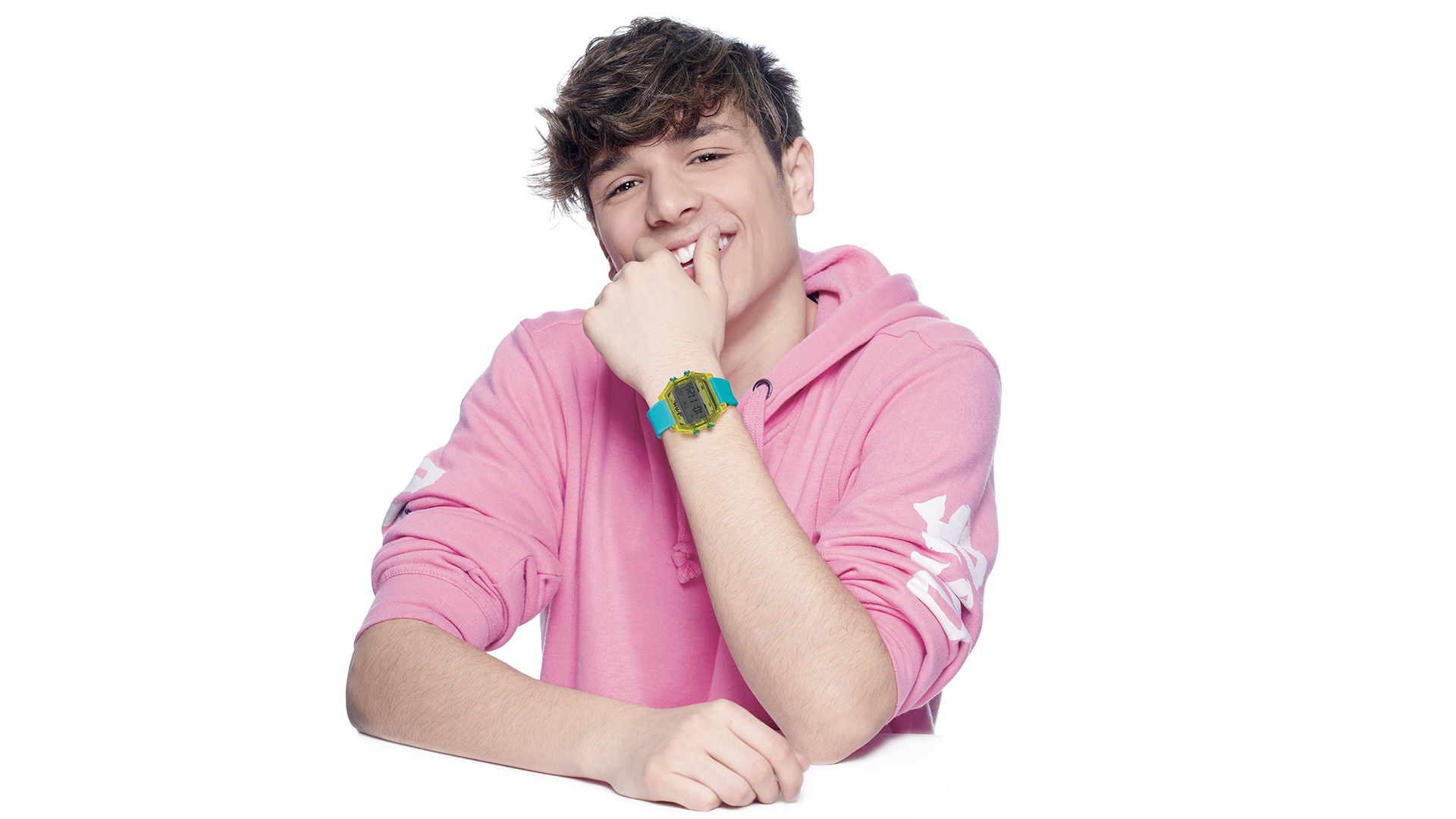 I AM debuts, a new watch brand for vintage lovers and social addicted
Color, design, vintage look and a very competitive price for the ladies and gents collections.
There's a new benchmark in the contemporary watch landscape. Due the its passion for watch hands, Diffusione Orologi – company managed by Giglio family, which works in the watchmaking industry since four generations, and is already owner of the well-known brand OPSOBJECTS – a new brand is born: I AM.
Conceived for modern ladies and gents, it points to Z Generation and Millennials, to high school, college students and young professionals, to fashion victims, globetrotters, vintage lovers and high-tech enthusiasts. A watch pointing to who love breaking rules. To who never hides but shows off. To who love sharing thoughts and feelings on socials. To who after watching a video on YouTube, and posting an Instagram story, look for the right outfit on Pinterest. To who love discovering the world every day with passion and energy. To those who enjoy life at affordable costs.
I AM is the result of a perfect combinations of design, vintage look and colors. Declined for both ladies and gents, these watches are versatile, and focus on transformability, an indispensable feature in a fast-changing world: thanks to the interchangeable straps, they become customizing accessories according to your needs and the style of the moment.
For her: more delicate nuances, from pink, to gray and blue; for him: more intense nuances, from red to blue, and neon yellow. In fact those who wear I AM are not afraid to immerse themselves in color and dictate a new style. Who wears I AM looks at his watch without any fear of time passing: but instead, he chases it looking for what he likes most.
Diffusione Orologi, company which is always attentive to the language of young people and to social medias and is always ready to capture the most original trends, could not find a more suitable face in Sespo, a young YouTuber and digital influencer. Officially called Edoardo Esposito, at just 19 years old this guy counts more than 1 million subscribers on his YouTube channel and almost 800k on Instagram (find him @Sespo). Considered one of the most followed Italian teenagers rising on the web, will for sure talked about, as much as I AM will in the coming months.
"For a brand like I AM, close to the young people and projected towards the future, Sespo is the perfect choice", said Luca Giglio, partner of OpsObjects. "It represents a generation, it gives voice to many teenagers and with its style it perfectly embodies the concept of our new brand. A brand that has its gaze fixed on tomorrow but at the same time, relying on the experience of the Group, can count on strong roots ".