CHOOSE THE RIGHT SIZE OF YOUR IAM WATCH
Here are the dimensions of the speakers compared for the ANALOG and DIGITAL model.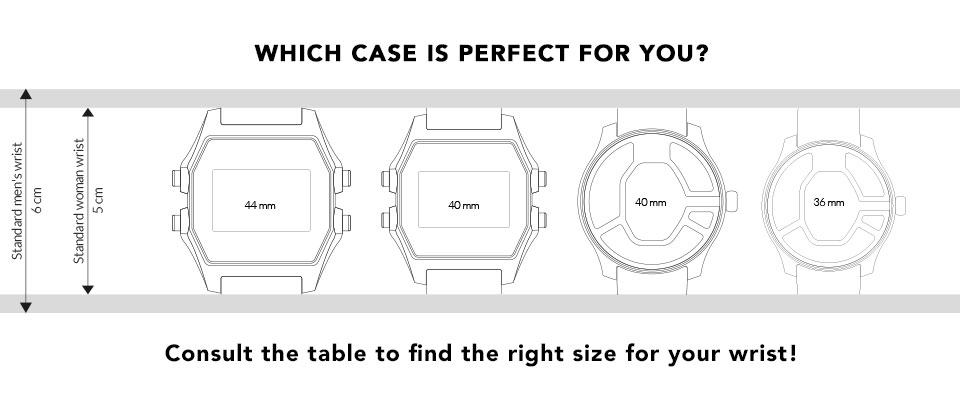 Before buying your IAM THE WATCH watch, both for the analogue and for the digital model, it is important to evaluate the size of the case in relation to factors such as the size of your wrist and your personal taste and style. For this reason, here you will find a detailed guide to better evaluate the sizes of analog and digital models and to make the purchase choice in full awareness. In each product sheet in our watch catalogue, the measurements related to the diameter of the case are also shown. But what exactly is referred to with SIZE M and SIZE L? Follow our advice carefully and use the PDF we have created for you to understand which watch best suits your needs.
HOW TO UNDERSTAND WHICH MODEL IS FOR YOU?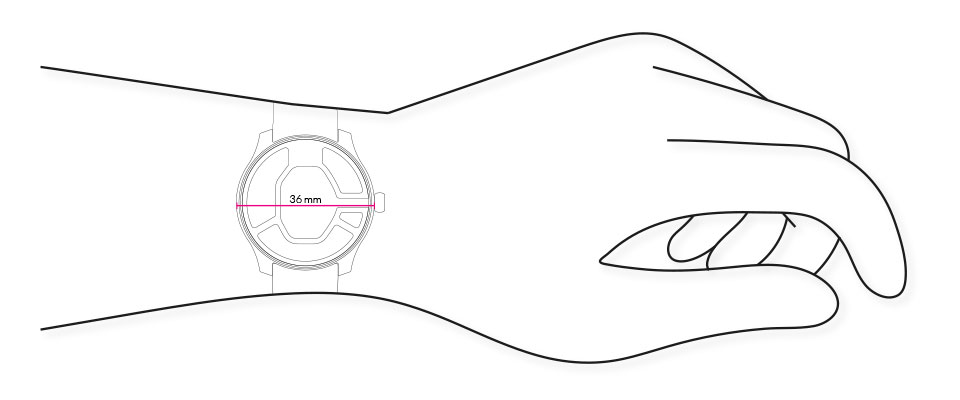 To fully understand which is the right size for your wrist, you will need to evaluate the size of each model, for this reason we have made available for you a downloadable PDF guide that will allow you to concretely understand how much variables such as diameter and thickness of the case correspond to.
Once you have downloaded the guide, you can consult it from your mobile device or desktop, but our advice is to print the file on A4 paper to better evaluate the right watch for your wrist. Once the sheet has been printed, you can bring each watch shape close to your wrist and try to figure out which model suits you best.
SIZE M AND L, THAT'S WHAT THEY REFER TO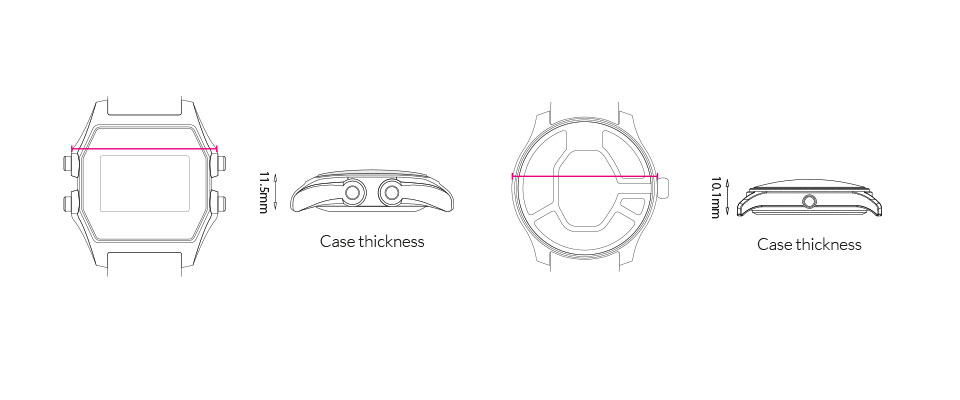 IAM THE WATCH watches are divided into two sizes: SIZE M and SIZE L. These sizes refer mainly to the external measurement of the case, excluding the adjustment crown and the extreme limit of the lugs included. Other variables that you can consider when choosing the size of your watch can also be those relating to the thickness of the case and the width of the strap.
BUT ATTENTION! Do not make the mistake of considering SIZE M as a size for women and SIZE L as a size for men, as there are no men's or women's sizes in absolute terms, it all depends on the size of your wrist and above all on your taste and from your personal style!