SCEGLI LA MISURA GIUSTA DEL TUO OROLOGIO IAM
Ecco le dimensioni delle casse a confronto per il modello ANALOGICO e DIGITALE.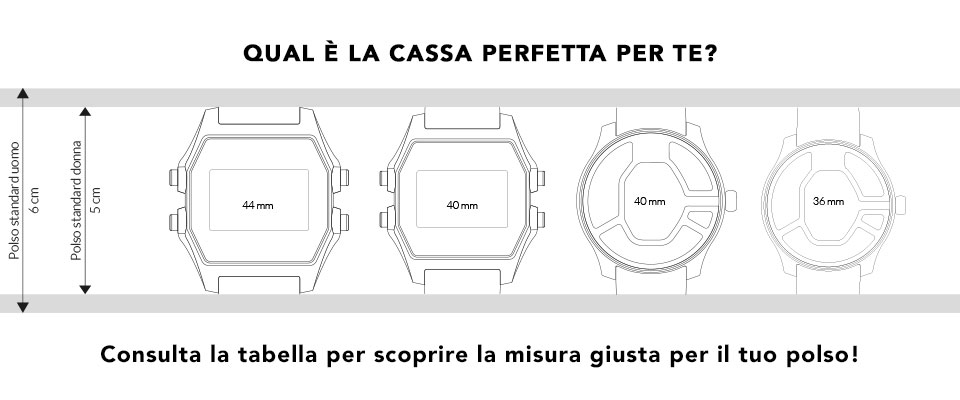 Prima di acquistare il tuo orologio IAM THE WATCH, sia per quanto riguarda il modello analogico che per quello digitale, è importante valutare la dimensione della cassa in relazione a fattori quali la dimensione del tuo polso e il tuo personale gusto e stile. Per questo motivo qui troverai una guida dettagliata, per valutare al meglio le taglie dei modelli analogici e digitali ed effettuare la scelta d'acquisto in piena consapevolezza. In ogni scheda prodotto presente nel nostro catalogo orologi, sono riportate anche le misure legate al diametro della cassa. Ma a cosa si fa riferimento di preciso con TAGLIA M e TAGLIA L? Segui con attenzione i nostri consigli e utilizza il PDF che abbiamo creato per te per capire quale orologio sposa al meglio le tue esigenze.
COME CAPIRE QUAL È IL MODELLO CHE FA PER TE?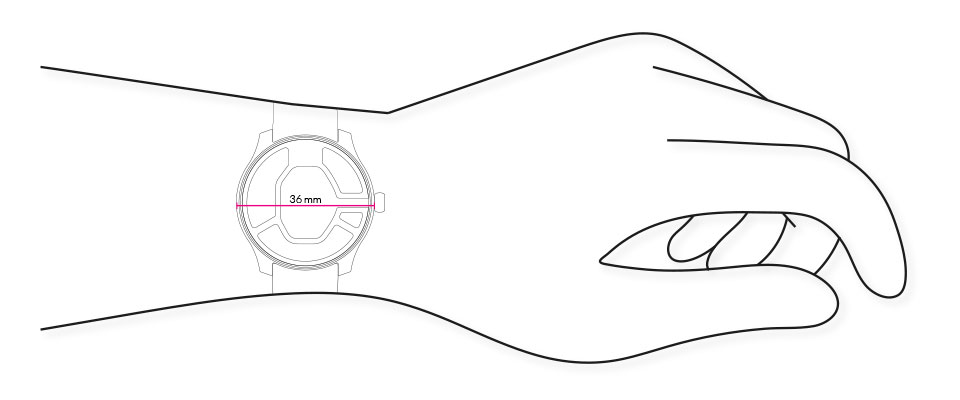 Per comprendere appieno qual è la misura giusta per il tuo polso, dovrai valutare le dimensioni di ciascun modello, per questo motivo abbiamo messo a disposizione per te una guida PDF scaricabile che ti permetterà di capire concretamente a quanto corrispondono variabili come il diametro e lo spessore della cassa.
Una volta scaricato la guida, puoi consultarla dal tuo dispositivo mobile o da desktop, il nostro consiglio però è quello di stampare il file su foglio formato A4 per valutare al meglio l'orologio giusto per il tuo polso. Una volta stampato il foglio puoi avvicinare ogni sagoma di orologio al tuo polso e cercare di capire quale modello si adatta meglio a te.
TAGLIA M ED L, ECCO A COSA FANNO RIFERIMENTO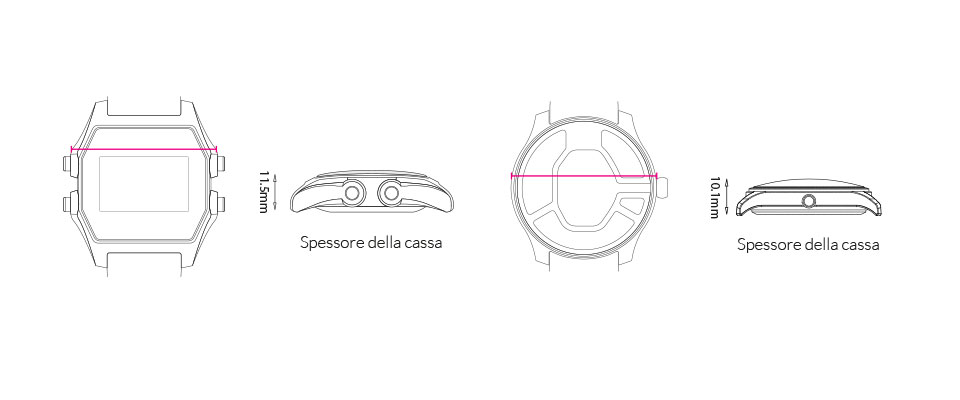 Gli orologi IAM THE WATCH sono suddivisi in due taglie: TAGLIA M e TAGLIA L. Queste taglie fanno riferimento principalmente alla misura esterna della cassa, esclusa la corona di regolazione, e dal limite estremo delle anse comprese. Altre variabili che puoi considerare nella scelta della taglia del tuo orologio possono essere anche quelle relative allo spessore della cassa e la larghezza del cinturino.
ATTENZIONE PERO! Non fare l'errore di considerare la TAGLIA M come taglia per donna e la TAGLIA L come taglia per uomo, in quanto non esistono misure da uomo o da donna in termini assoluti, tutto dipende dalle dimensioni del tuo polso e soprattutto dal tuo gusto e dal tuo personale stile!